Dr Andreas Bazeos' CV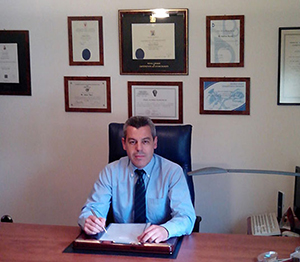 Dr Andreas Bazeos MSc, D.F.F.P, F.R.C.O.G., is a Consultant Obstetrician and Gynaecologist fully trained in the U.K., at Guy's and St Thomas's and other London Hospitals. He is currently on the General Medical Council (U.K.) Specialist Register.
He is a specialist in:
Laparoscopic and Hysteroscopic Surgery.
Reproductive medicine and fertility problems
Colposcopy and HPV infection
high risk pregnancy and pre-pregnancy counselling for maternal medical disorders
Cosmetic gynaecology (vaginal rejuvenation)
Since 2001, he has been working privately in IASO Hospital and in his fully equipped private practice in Athens, Greece. The service provided is consultant-delivered, allowing an excellent direct contact with each patient. Apart from his Obstetric workload, during these years, he has performed a large number of surgical procedures, most of which were completed endoscopically, including laparoscopic myomectomies and (sub)total hysterectomies, as well as advanced hysteroscopic procedures, mostly related to fertility problems.
During the last 15 years, he performed a large number of IUI cycles and more than 2000 IVF cycles with high success rates, in both Greece and the U.K.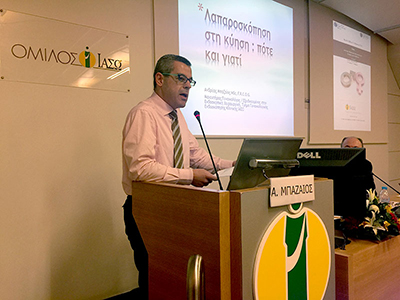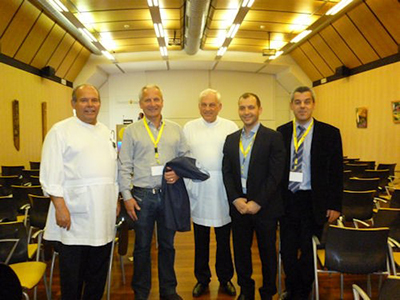 In his private practice, he offers the option of full obstetric and gynaecological examination, including abdominal and transvaginal ultrasound scanning, colposcopy examination, pap (smear test), breast examination and a large number of laboratory tests (blood, urine tests, microbiology swabs, etc)
He speaks Greek, English, French and German.
Post-graduate medical qualifications:
1995- Diploma of Faculty of Family Planning, London (D.F.F.P.)
1996- Membership of Royal College of Obstetricians & Gynaecologists U.K. (M.R.C.O.G.)
1997- Diploma of Greek Society of Obstetricians & Gynaecologists
1998- Accreditation in scanning in first trimester of pregnancy, Kings College Hospital, London
1998- Elected Member of the European Society of Gynaecological Endoscopy-accredited tutor for hysteroscopies
1998- Member of European Society of Human Reproduction & Embryology
1999- Accreditation by the British Colposcopy Society
2000- Diploma in Gynaecological Ultrasound Scanning, Greece
2005- Master in Reproductive Healthcare & Community Gynaecology, University of Warwick U.K.
2011- Fellow of the Royal College of Obstetricians & Gynaecologists, U.K. (F.R.C.O.G.)