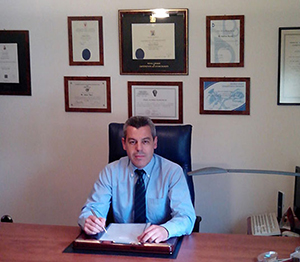 All women are born with a set number of eggs in their ovaries. When their ovarian reserve runs out of eggs, they enter menopause. If they still wish to get pregnant, they can only do so, by having eggs donated by another woman.
Therefore egg donation is indicated in:
ovarian failure. Sometimes this can happen early in life, even before the age of 40. This may also be the result of surgery, radiation or chemotherapy
Repeated failed IVF attempts due to poor own egg/embryo quality
cases of low response to fertility drugs during IVF stimulation
cases of a genetic disorder which could be passed on to the biological child
Donated eggs can be fertilised with either the recipient's partner sperm or donor sperm.
Pregnancy rates with egg donation treatment can be as high as 60% on the first attempt.
Egg donor candidates should:
Be aged 19-35 years. Ideally, be up to 30 years old.
Be healthy, with no personal or family history of genetic-hereditary diseases
Not be overweight and their body mass index (BMI) should not exceed 32
Not be smoking or quit smoking during treatment
Have a serum FSH less than 8
Be negative for HIV, hepatitis B and C and syphilis.
These tests, as well as a full gynaecological check-up and ultrasound scan are offered free of charge to the donor, while she will also need to have an interview with qualified personnel to confirm a healthy psychological profile.
Donors are paid in accordance with the existing Greek Law provisions.
A large pool of egg donors is available and waiting time is usually about a month. There is a variety of donors available, in order to match racial and physical characteristics of the donor with those of the recipient.
According to Greek legislation, IVF treatment and egg donation in Greece can be offered up to the 50th birthday of the woman.